"...I found a goldmine when I found Individualogist..."
There has been a search for who I am and what my destiny is since I was 6 years old and suffered a SEPARATION TRAUMA.... I found a goldmine when I found Individualogist. Thank you so much for helping me. Your questionnaire determined that I am a Caregiver, and I love your assessment!
I've read the Introduction and followed my Affirmations many times now. Originally, I followed your program to the letter. On the second day of your Sacred Affirmations, I heaved a huge sigh of comfort and relief. The images and wordings took me straight home to my forest environment.
Exactly this vision, I had lost at the age of six. To see exactly this familiar road now, constitutes a life changing and behavioural change for me. Each day, I opened up a new page. Any time I wanted to, I could go back to day 2. Yes, this image is sublimely comforting. You have some awesome professionals working at Individualogist! This program felt customized to me and I can believe that you are capable of customizing the program to each person; as your site promises.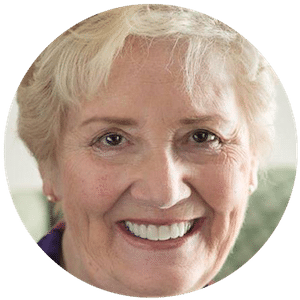 Till Dunn, 73, Author & Speaker - Caregiver