There is a little known but interesting way that we can work with our birth date numerology which is perfect for helping us to set and achieve goals in a way that is aligned with our energy and life path.
We can harness the vibrational meaning of the numbers associated with our birth date to set the tone and style of our goals, habits, and practices so that they align with our numerology and give us the best chance of breezing through life while achieving what we want or need to achieve.
And then we can use this in our daily, monthly and annual plans which will make sure that we stay on track in life, set goals with the right priority and eliminate goal setting strategies that don't support us.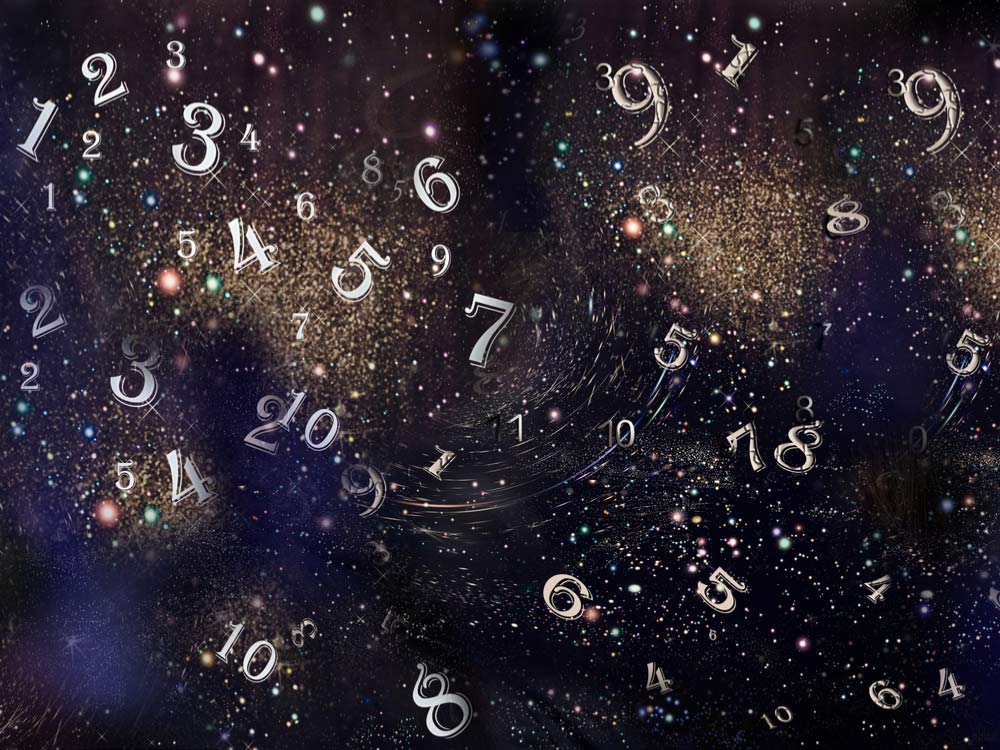 How To Use Numerology?
Here's what you do.
Step 1: Daily Numerology
Involves the use of the numerology from the day of our birth in our daily life as a reflective tool to help us check and assess whether we are doing what we need to do in our lives and to help us overcome hurdles that we didn't even know we were facing. So that we can feel like every day is a breeze!
The first step is to find out what numerology of the day of your birth means – this refers to your daily number. So if you were born on the 11th of a month, then your daily numerology number will be 2 (details on how to work out your numbers are at the bottom of the article).
If you apply the numerological meaning and energy of the number two into your everyday life, then your life will be smoother and your goals easier to attain.
Here are some examples of how you could implement your daily numerology:
If your daily number were three, then you would benefit from reminding yourself on a regular basis during the day that you are creative, you do bring change, and you might be a touch more vibrant than the average person.
When you acknowledge this regularly, you avoid any harm to your psyche through self or social rejection, and you remind yourself that your superpower is creativity and change. If you deliberately and purposefully use your powers to get things done and solve problems, then you'll fly through life. And if you are in a situation that requires a tamer approach to life than you usually offer, you can reflect and ask yourself how you can balance yourself out to make life easier for yourself.
If your daily number is two then you should spend your days working on attaining balance and harmony in everything that you do, you'll probably spend time mediating, meditating in some way and sitting on the fence occasionally!
If you can use the attainment of balance and harmony as your superpower and also recognize that when a situation is unbalanced, or conflicted that you won't feel comfortable, and you might sit on the fence, then when this occurs in your life you can understand why you may not be feeling on top of your game. Which will reassure you and help you feel more in control of your everyday life.
Step 2: Monthly Numerology
ADVERTISEMENT
We use the numerology for the month you were born to help us set and attain monthly goals, which should be aligned to support our annual goals (to be discussed next).
First, you need to calculate your monthly number which is taken from the month you were born.
If your monthly number is 1, then you might consider setting small projects that can be started and completed each month which all contribute to your annual goal when combined.
The reason for this is because 'one' represents the beginning, fresh starts, new ideas, new energy, and new projects. So it's unlikely that the details of your plans will be revealed to you all in one go, and if they were, then you'd probably become bored because your ideas will have moved on when the time comes to work on a particular goal.
Instead, you could mark out twelve monthly milestones that work towards your annual goals and loosely map out what steps you need to take, or where you'd like to be against your goals by what month.
Then leave space at the beginning of each month to plan how you are going to meet the milestone for the month.
If two was your monthly number, then it would be important for you to seek to maintain balance, harmony, and peace in partnerships before the month ends. So if you have a big project that might last three months, each month, you'd benefit from balancing the books, and creating milestones for a sense of harmonious completion in time for the end of each month. You could set milestones for an annual goal in the same way that somebody with a number one will do. But instead of leaving the ideas until the last minute, you'll be planning them in advance and checking each month to see if you can add anything that will balance out your plans and reassure you that you can easily attain your goal.
Step 3: Annual Numerology
Your annual numerology which should relate to the year of your birth will help you to set the tone for your annual goals, and the process is the same for the daily and monthly goals. Except that this number will represent the bigger picture.
If you wanted to lose weight or start to develop a stronger sense of self-awareness, or perhaps achieve a particular milestone in your business or career, then you'd set that as an annual goal, but you'd plan and prepare in a way that aligns with your numerology for your yearly goals.
If you annual number was 7, then you'd recognize that there are always hidden aspects to anything involved with this number. So when you make your plans, you might acknowledge that while you are setting a plan for your future that there will be things that you are not aware of, and you might build contingencies for how you will manage any problems.
For example; Losing weight might not be so easy because there might be underlying health issues that prevent you from losing weight, so you might plan to get your health checked as part of your weight loss goals. Or you might fall in love, and it makes you love sick! And the weight just falls off.
If you think you want to follow a specific career path, it would be beneficial to try to trial the position by talking to, or shadowing the people who already hold that position, and also by recognizing that there may be a better opportunity for you that you cannot see.
Seven in this position would be a more challenging number to manage because of the mystery surrounding it. But if you prepare for surprises and remain open-minded and cautious in everything that you do, you should find your way, and at the very least you won't wonder what is wrong with you if you have a year where things didn't work out so easily. You'll be able to acknowledge that it's the numerology. If seven is your annual number, you'll undoubtedly receive some pleasant surprises too though!
If your annual number is a four, then you will know that when you are planning your goals that you need to maintain the equilibrium that you already have in your life and use that as a platform to push through to greater heights. Ending each year with a new perspective and lots of growth in relation to what you already have set up in your life.
ADVERTISEMENT
E.g. Perhaps you have a nice home, but you want to move before the years out, your plans should not involve a sideways move, you have the energy around you to help you push for something even more aligned with what you want or need.
Likewise, if you want to lose weight, you can harness the power of four to keep pushing you forward and setting reasonable but higher expectations for yourself perhaps in fitness or diet changes – you can handle it!
At the end of the process, you'll develop new related skills such as healthy cooking, fitness or personal development even though your goal was to lose weight you end up creating a new lifestyle that is based on healthy living.
Michelle is a personal development and spiritual content writer and blogger. She previously worked as a Hypnotherapist, and NLP Master Practitioner and has studied human behavior and 'things' of an esoteric nature her whole life. Her passion for helping people to attain joy, peace, and happiness through all aspects of personal development and through simplifying life flows through in every piece of work she does.