So you have someone in mind, someone you're attracted to and you're wondering how to manifest love with this specific person.
Hopeful that you can do something about it, your search ultimately led you to this page.

But can you really unlock the power of manifestation to attain the love that you've been longing for?
How To Manifest Love With The Law of Attraction
As one of the most popular New Age spirituality techniques, the Law of Attraction is often used as a 'buzz term' by beginners.
Known to unlock the powers of the universe to manifest what you want, the Law of Attraction focuses on that positive desire to move forward. Given such, this law easily became a common pursuit.
But a pursuit of what?
With the endless list of desires that humanity has, the Law of Attraction unfolds in countless ways. While others are wishing for health, a good majority often focuses on manifesting wealth. Of course, such is natural given how wealth often becomes the bridge to happiness.
Aside from wealth, Love is another common centerpiece in this whole enterprise.
After all, who doesn't want to be loved, right?
And if you are here, isn't it your desire to finally have that significant other?
As you are reading this, I bet you're already visualizing vividly in your mind how you'd want to date that person… Or even how you'd live with them.
And you shouldn't be ashamed.
That energy of yours will soon take shape as you'll learn how to manifest love with a specific person!
Manifesting Love with a Specific Person
To manifest love isn't a complex thing to do.
Just like how pure your feelings are towards someone, you won't be needing the arsenals of quantum physics to solve the reason behind such desire.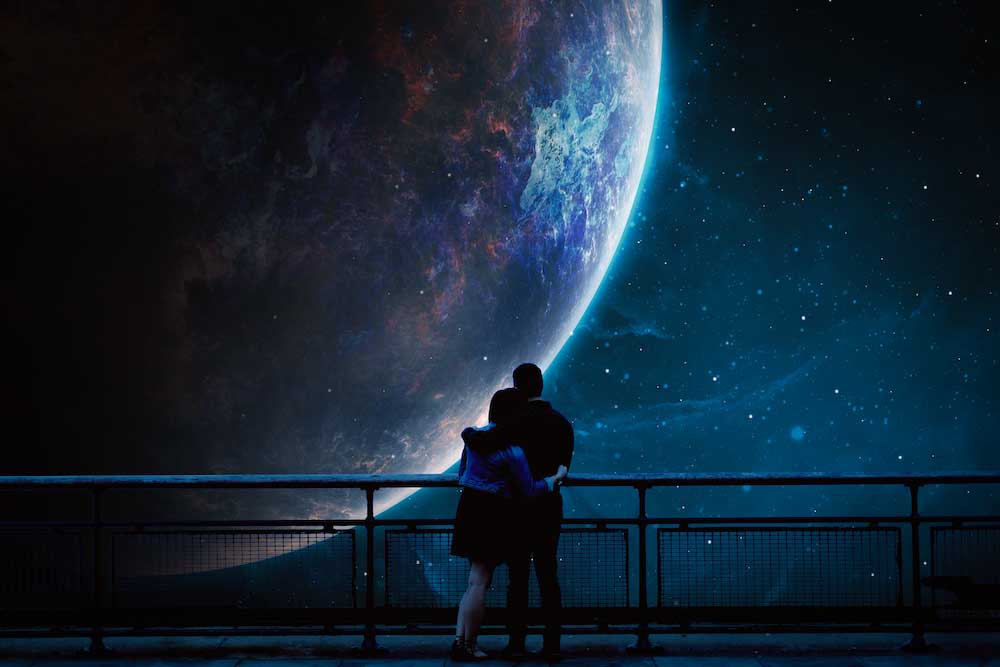 Instead, you simply have to feel it.
ADVERTISEMENT
Like the indescribable beauty of a lake during springtime, love is inexplicably complex yet appears in the simplest of ways.
After all, you don't need to comprehend it fully to grasp your feelings for someone. But in order to reach that destination, you'll need a reliable boat which can propel you forward.
And this is where the Law of Attraction comes in.
Like a boat that you can row as you wander through the lake, manifestation will take you to the other side.
To the side that you've been longing for… Beside that person that temporarily froze your fleeting existence.
4 Fool-proof Tips for Manifesting Love: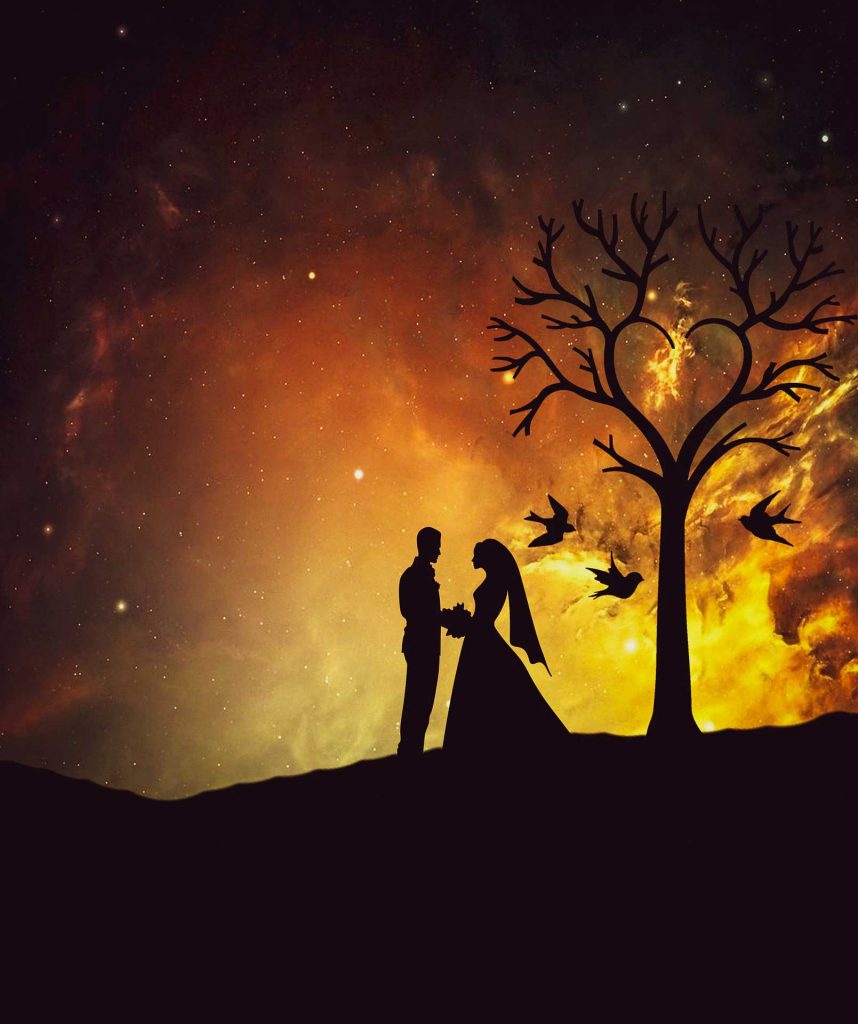 Tip #1: Focusing on the One
Instead of looking all over the place, making sure that you're focused on that one person will fast-track your manifestation technique.
However, the usual problem is that you most likely don't know this person yet.
Thus, in order to manifest love with a specific person, you must first find out who he or she is.
In doing so, don't rush. Allow the universe to play its part. Just make sure that you're out there and not cooped in your own home.
Tip #2: Seek to Attract Them
Attracting a specific person can be a double-edged sword. Sometimes, this works against your favor since you'll become obsessed with them.
But with the right amount of passion, you can attract that special someone without being obsessed.
You can do this by exploring on what they're passionate about. By sharing a bond through similar and likable experiences, you can slowly break their walls and manifest the love you've been longing for.
Be careful when you do this. Make sure that your intentions are genuine, or else, they'll surely notice right away!
Tip #3: Bring In Positive Vibrations
Aside from finding out what they love doing, bringing in that positive vibe is a surefire way to attract the one you have in mind.
Just like in door-to-door selling, nothing beats an enthusiastic salesman. Bringing that explosive positive energy right off the bat, their positivity brings them the sale.
ADVERTISEMENT
In the same way, your positivity will bring you closer to your dream person.
By learning how to emit this positive vibe, you can be far more desirable than who you are right now!
Tip #4: Be Willing To Let Them Go
Finally, it is good to be passionate about someone but being willing to let them go is a sign of true love.
Now common sense might argue against this. Because if you love someone, you will fight to keep them, right?
While that's true, learning how to let go of them is also a good indicator of love. When you are unselfish, you are not obsessed. You allow them to be.
In short, you allow them to love you back.
So, have that confidence in yourself. Don't allow uncertainty to dictate your genuine feelings for this person. After all, true love will always find its way.
12 Common Roadblocks When Manifesting Love
Roadblock #1: Past Relationships
The moment you begin pursuing that one person, you must be emotionally ready. But how would you know that you are?
Past relationships, whether we like it or not, can and will hurt your pursuit. Chances are that lingering feelings can interfere with your manifestation.
Your failure to sort this out can block your whole manifestation ritual. Like chains, they prevent you from moving forward.
Thus, before pursuing that person, make sure that you're free from the bonds of the past.
Roadblock #2: Loss of Inner Trust/Faith in Others
Relationships are built on mutual trust.
As we surrender a portion of our liberty, we allow ourselves to be vulnerable to that one person…
But what happens when we lack that ability to trust others?
Like a great wall, this lack of trust prevents us from pursuing or even loving them. On paper, it might seem well, but deep down, such distrust and fear of being hurt prevent us from being selfless.
ADVERTISEMENT
With that, the way to go is simple…
You'll just have to learn how to trust others (again) and hope that they'll protect your heart. After all, you'll never be able to manifest love unless you believe in it in the first place.
Roadblock #3: Unclear Vision
Like business start-ups, vision plays a major role in their success.
Similarly, the same holds true to someone who pursues a career… Even to someone who seeks to fall in love.
Without a clear-cut vision, you will lose yourself in the process.
While you think that you're moving forward, such a fundamental mistake will secretly set you back.
Thus, when manifesting love for that special someone, make sure to have a vision of you and them.
By visualizing in your head what you want to happen, you'll have a mental guide of where you want to end up with this.
Roadblock #4: Seeking too fast
In life, the pacing is everything. Even with the best ideas, bad timing can severely hurt your progress.
In contrast, a lucky person who was there at the right moment can seize the day. Though less deserving, their proper pacing pays off for them.
But will it pay off for you?
Make sure that you're aligned with divine timing. If that person is out for coffee, try to sync with them. Who knows, you might be able to spark that pantry romance!
Roadblock #5: Victim Mentality
How we think reflects who we are.
That's why some people are just bluntly annoying – because we can see right through their mistakes.
And guess what?
ADVERTISEMENT
One of the most annoying persons in the room is the one with that victim mentality. Always blaming others other than themselves, this roadblock manifests as a frame of mind.
Thus, you must assess yourself: are you self-pitying? Are you really a victim of the circumstances?
Roadblock #6: Focusing on Negative Affirmation
Negative affirmation is like wishing ill towards someone else.
Whether it is our rival or most hated person in the room, such a negative trait takes us aback when it comes to love manifestation.
By wishing them ill, we attract negativity… We channel something that's undesirable.
As such, we become focused on these untoward thoughts, to the point that it consumes us.
To avoid doing this, always remember that life is Karmic. And when you radiate a positive kind of energy, the universe will grant your desires in a positive way as well.
Roadblock #7: Failure to take Action
One, if not the most, common mistake in manifestation is misconstruing it as a purely spiritual activity.
Thinking that manifestation is all about energy and thoughts, beginners often forget to take action.
And while this seems to be an obvious advice, it is a strong one. It serves as a reminder that thought must equate to action.
Thus, it is never enough to simply manifest. You have to go out there, meet the person you love, or even find yourself in the process.
This way, you are doing your part in making things happen!
Roadblock #8: Inconsistency
In doing manifestation and improving yourself, consistency is of paramount importance.
Often, beginners try to start something out and eventually lose their drive. Initially, these starters religiously do manifestation rituals but end up ditching them when results seem to be out of sight.
With consistency, you can keep pushing even when things get tough. While the light at the end of the tunnel is bleak, it is your willpower that forces you to carry on.
ADVERTISEMENT
Thus, as a practitioner of the Law of Attraction, make sure that you are consistent – from thoughts to action!
Roadblock #9: Lack of Mindfulness
Inconsistency is often caused by a lack of mindfulness.
When we aren't conscious of what's going on in our lives, we tend to just let things slip. Instead of concentrating on what needs to be done, we end up drifting meaninglessly.
And the same goes true with manifestation.
With people thinking superficially, they end up allowing the stream to take them just about wherever.
Thus, make sure to put your mind in your own love manifestation rituals!
Roadblock #10: Lack of Self-love
This cannot be stressed enough.
Some, or even most, practitioners of manifestation are seekers of love.
And in a way, this is a problem, even when one fails to recognize it.
In loving someone, you can't give what you don't have. Repetitive as it may seem, this solid advice is truly on point.
Learn to love yourself first. Pursue your passions, chase your dreams, value your own dignity. 
Then, life will unfold in a way that you want it to.
Roadblock #11: Being Hesitant towards Change
Manifestation entails change.
And if you're not comfortable with it, you'll find it difficult to move forward.
Just think of it this way: the main reason you're yearning for love is that you need it in your life. Thus, the mere fact that you're longing for it means that change is bound to happen.
ADVERTISEMENT
While change disrupts your status quo, it also allows for progress.
Thus, do not fixate yourself on that fear. Life will unfold depending on the kind of energy you emit!
Roadblock #12: Obsession towards the Outcome
Finally, the last stumbling block for the law of attraction is for you to become obsessed with the outcome.
And this is normal…after all, you're doing all these in order to get what you want, right?
But when you're obsessed with the outcome, you become enslaved by it. Thus, it will lead you to lose sight of the progress.
Remember that when you seek to attract someone, you are surrendering your energy to the universe. Instead of being the master, you allow yourself to form part of the greater whole.
Action Plan: 3 Practical Ways to Manifest Love
Create a Vision Board
A vision board is one of the best ways to manifest love with a specific person.
When you create your own vision board, you can begin forwarding that force to the universe daily.
5 Steps to create a vision board:
Use a blank piece of material and place cut-outs of images that you seek to manifest.
Make sure that the images that you've selected are specific. This makes it easier for you to imagine what you really want.
Place images of your desired lover. You can even place cut-outs of you both.
Make use of words – from famous quotes to strong/significant lines.
Place your vision board somewhere that you can subconsciously see every day.
Remember, be proud of your vision board! Manifesting entails positivity. Thus, if others see it as they visit your place, hold your head up!
Implore the Power of Healing Crystals
Tapping the energies of the earth, Healing Crystals are your best companion when it comes to manifestation. Having their own energy, these crystals can help you actualize your thoughts, even when you're not actively thinking of them.
While there are many ways to use healing crystals, knowing the function of each and their relation to Chakras can make it easier for you to manifest that romance!
Root Chakra (Red Crystals) – helps you fulfill life's necessities, preparing you for your eventual love affair.
Sacral Chakra (Orange Crystals) – bears your creative and pro-creative funnels of energy, making you active on and off the bed.
Solar Plexus Chakra (Yellow Crystals) – empowers your will to live so that you can meet the love of your life!
Heart Chakra (Pink Crystals) – the center of love and romance… Need I say more?
Throat Chakra (Blue Crystals) – bolsters your communication skills so that you can say the right words at the right time.
Third-eye Chakra (Clear Crystals) – widens your perspective so that you won't fall for the wrong person!
Crown Chakra (Violet Crystals) – affirms your higher self so that you can tap on the power of the universe for your manifestation rituals!
By tapping on the power of these healing crystals, you can fast-track your manifestation process!
New Moon Rituals
The power of the New Moon unlocks new beginnings. Channeling the energies of the mystical moon, this phase allows for a blank slate in which you can craft your own will. Though unseen with the naked eye, its power is certainly in effect.
Generally, there are many ways to do a new moon ritual. In fact, most references would argue on how to do it since doing so is very subjective. Even so, here are a few universal tips that you can follow:
Perform your ritual on a new moon – beginners often forget this!
Meditate – you can do manifestation meditation under the New Moon!
Channel your thoughts – whether you do a manifestation ritual or a meditation, focus on channeling your inner thoughts.
To be precise, you can simply execute your law of attraction routine under a new moon. This will improve your ritual's potency!
ADVERTISEMENT
Final Word
Manifesting love with a specific person is a task that requires your heart and soul.
As you give it your all and surrender everything to the universe, remember to trust how the universe works.
Even then, make sure to do your part!
The Individualogist Team is made up of archetype fanatics, individuation practitioners, and spirituality fans. Our humble group has banded together to deliver thought-provoking, life-changing, and growth-probing wisdom.